Videos
In our role as cultural presenters, the Howard Gotlieb Archival Research Center offers a variety of events that are open to the public and the Boston University community. Many of the videos on this page are recordings on these lectures and talks. Also featured are interviews with some of our notable collectees.
Filter Videos
Search
(only applies to videos)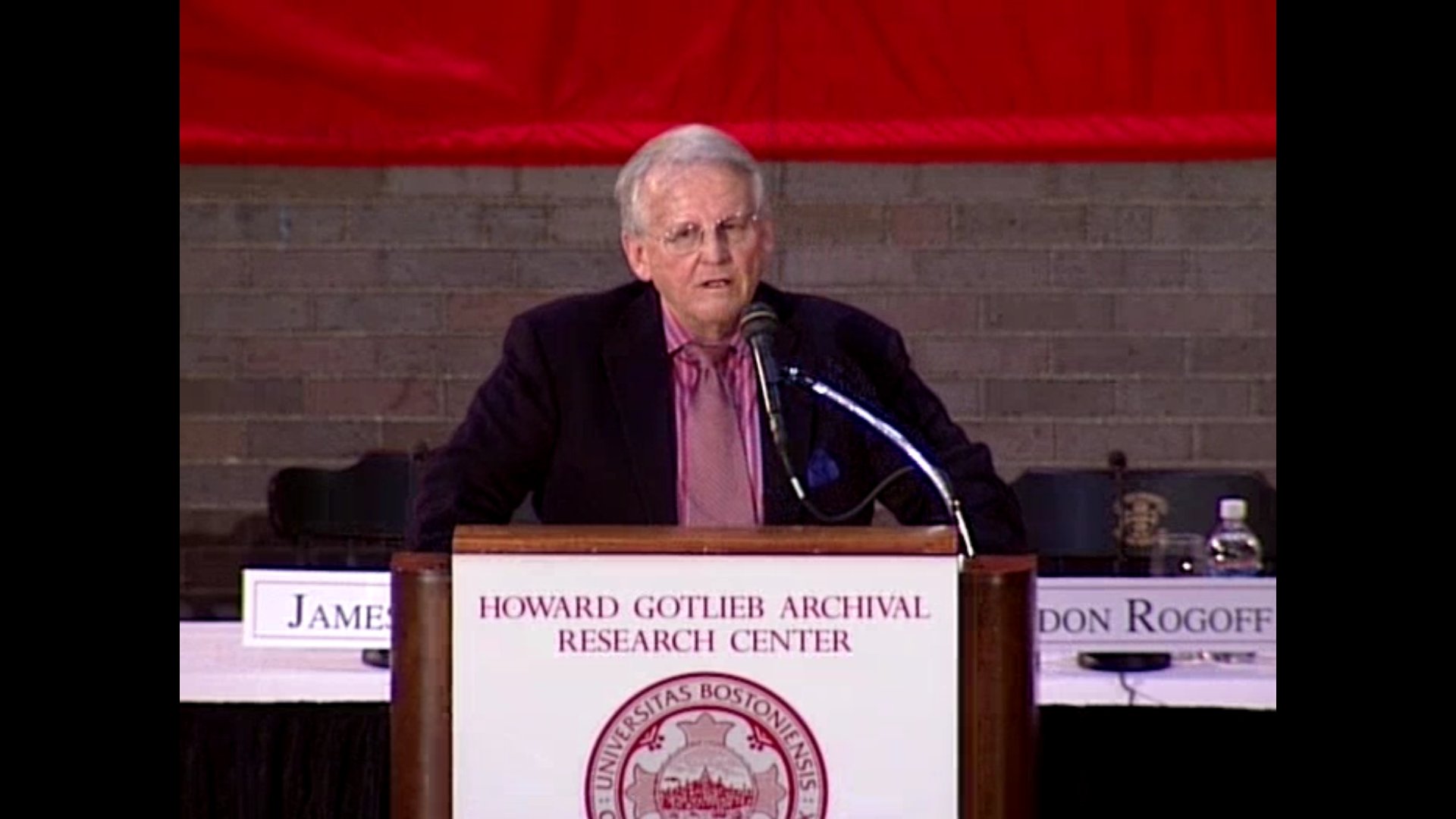 3/30/2006
Yale professor of Dramaturgy and Dramatic Criticism Gordon Rogoff talks about his time as a theatre critic and leads a panel discussion on the future of theatre. Running Time: 1:47:22.
11/17/2005
Golden Globe-winning actress Mary-Louise Parker sits down with founding director of the Yale Repertory and American Repertory Theaters, Robert Brustein, for a talk about her life, career, and her hit show Weeds. Running Time: 1:07:05.
Previous
2
3
4
5
6